Marketing Scents – Aromas conquering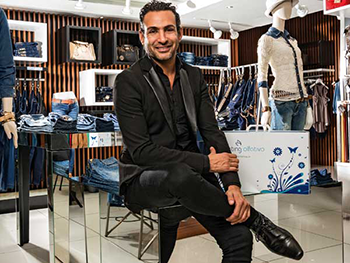 You are walking down the street when you surprise a scent that makes your mind travel to any memories of your childhood. Did you past? This is because the part of the brain associated with the sense of smell, the limbic system, is linked with emotions and memory. For Maxi Iannini, CEO of Marketing Olfactory, this was the beginning to create a business that now has presence in 42 countries.
"I come from the world of fashion and some years ago I started selling in Europe fragrance impregnated clothes," recalls the entrepreneur of Italian origin. "Quite by accident I started a trend that was successful because customers recognize the smell of brands anywhere". After closing the factory that produced clothing, Maxi decided to explore the benefits of olfactory identity as part of branding. And the smell is able to remember more than 1,000 aromas. "We remember the 1% of what we touch, 2% of what we hear, 5% of what we see 15% of what we taste and 35% of what we smell," he explains.
Given this opportunity for brands to position themselves in the minds of consumers, came Olfactory Marketing, a company developing unique scents to perfume stores or offices of customers with machines patented design. "Flavour all stores of a brand with the same fragrance creates identity and an atmosphere that can increase sales volume.